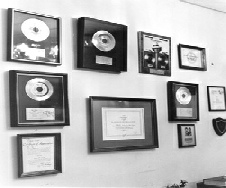 Some of the awards and Gold Records WXIL earned not kept by the Music Directors and/or News Directors.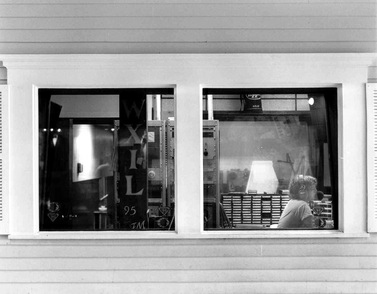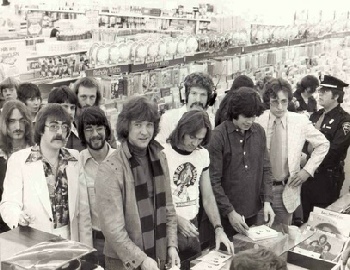 Hamilton, Joe Frank and Dennison appear at Hills Dept. Store as part of an early WXIL promotion along with 95ers Dougger (left), Greg McArthur (with beard and glasses next to Doug), Kelly West (with earphones on) and Bill Gibson (also known as Elliot Rush in the white coat also with glasses on). Kelly West was co-promoter with WXIL.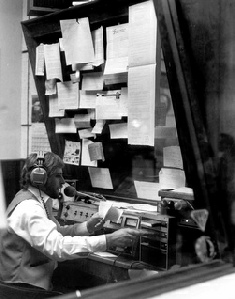 J. Paul Henderson, News Director, as seen in the "News Room" by way of a Picture Window in the GCM.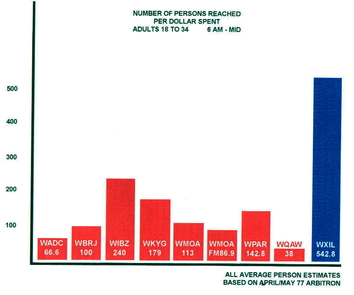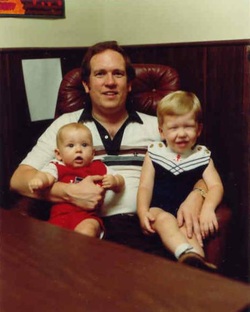 Dave Strock with future announcers "Happy Jack Daniels" (Andy Strock) from WYLi and "Incognito" (Dave, Jr.) also from WYLi sitting in Dave's office at WXIL in the GCM.
Captain 95 (Rex Combs) and WIXUL WOMAN (Mariana Morgan)
"Big" Ron Obrien (Joe Bello) now deceased. Joe was the best Sales Manager WXIL ever had during the first five years and a great PD/MD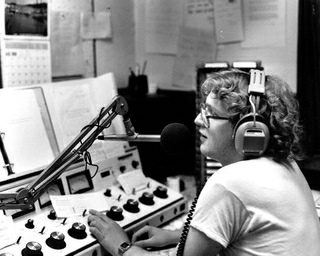 Greg Vance on the air at WXIL.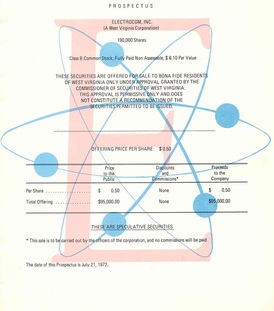 An Electrocom, Inc. "Prospectus" from the early 1970s long before WXIL hit the air waves.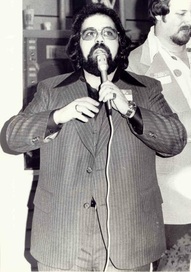 Dave Strock getting ready to share a gigantic birthday cake with some of our audience who stopped by the GCM to help WXIL celebrate its third birthday.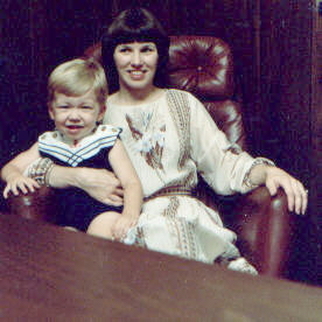 Carolyn Strock, WXIL Operations Manager and future Manager of the Mid-Ohio Valley Regional Airport with David, Jr. in Dave's Office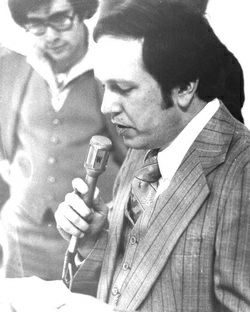 Dave Strock during a WXIL Promotion (right) along with Greg Garrett (Bob Brownstein) who was another great "WIXUL" talent.
FOR MORE ON THE EARLY HISTORY OF WXIL GO TO http://www.reelradio.com/wxil

DJ-BY-REQUEST.COM has much more to offer in the coming days, months and hopefully years.

As part of Dave Strock's personal music collection as well as his personal WXIL collection, from the first five years of broadcasting, are such complete programs as the "WXIL 1977 Year In Review" featuring the top 95 hits of 1977 along with the top News Stories of the year presented by News Director, Tim Sharp. The announcer for the show is Dr. Adam Brock, the Doctor of Rock (Mark Pulley).

Also, deep in the archives is a complete Soap Opera written by Abby Hayhurst and Hans Turley for the sponsor Your Father's Mustache. This live three hour event was held in the corridor of the GCM and performed before a live audience. Lots of Fun with jokes and puns galore.

Then, in our possession is the complete "Evolution of Rock" which was presented by WXIL and produced by CHUM. Dave, along with friend Dave Doering, completely digitized the show from original LPs and Tapes. It took over a year to complete the process.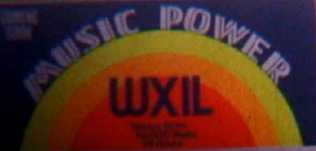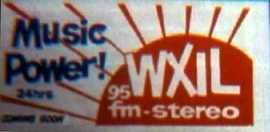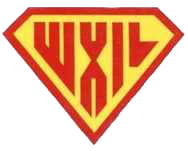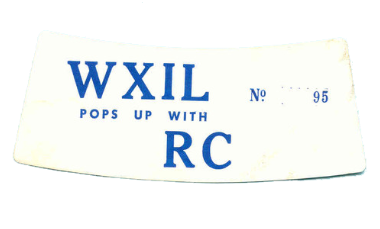 WXIL started broadcasting on November 28, 1975 with offices and studios in the Grand Central Mall located in Vienna, West Virginia. The station was an immediate success with the radio listening public of all ages. As part of a student project at the School of Broadcasting at Ohio University, two students requested and were granted permission to interview some of the key people involved in the every day operations of the station. The original recording was done on 3/4 inch tape which has deteriorated over these many years. So, the quality is only fair. But, hopefully, you will find the interviews, and peek at what had become the highest rated radio station in America EVER, interesting and informative! The years of these ratings were between 1975 and 1980 which coincides with my management and ownership. - Submitted by Dave Strock 7-23-2011.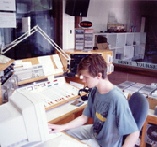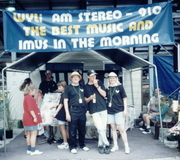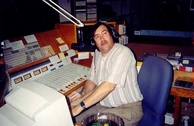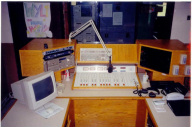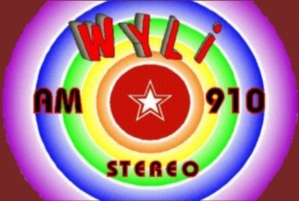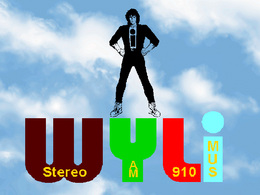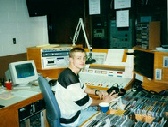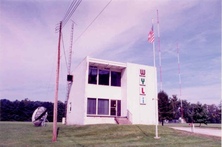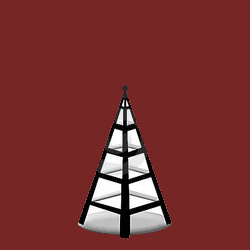 THE RADIO BIBLE

WHY MUSIC RADIO IN THE NEW MILLENIUM DOES NOT AND CANNOT WORK FOR SPONSORS

an opinion By DAVID ALAN STROCK (Revised 12/21/2009 - Updated 7/2011)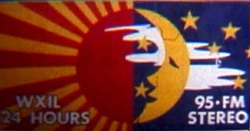 The last big promotion run by the originators of WXIL was in August of 1980. It was called "Pop's Up" and 2 ltr soda bottles were a new thing. The local distributor of 7UP, RC Cola and Dr. Pepper had "banner labels" placed on all their 2 ltr products for the month of August, 1980. Each banner had a number on it. During the entire month, during every hour, WXIL gave away great prizes from hit LPs to grand prizes for each week. Needless to say, within the service area of the bottling plant, every 2ltr bottle of their products sold completely off the shelf. Randall Roberts was one happy plant manager. A good man to work with. Notice I found and kept the label with "95" on it. By the way, in order not to destroy the phone company's relays (again), we restricted our calls to caller number 5 if their number fell within a total of 500 available based on the spin of a wheel that would restrict the number of potential winners per call. We had over an 85 percent win rate, around the clock, for the entire month of August. Think about that.


Immediately after being Honorably Discharged from the US Navy in 1970, Dave started a five year long struggle to bring a new 50,000 watt FM radio station to Parkersburg, West Virginia. Dave began this with two of his close friends from High School. Over time, Dave's friends left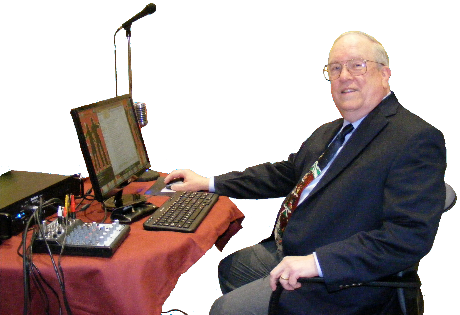 the project as it was taking so long to come to fruition and was becoming an expensive project.

This goal of Dave's, to bring quality radio to The Mid-Ohio Valley, finally came to fruition on
Friday November 28, 1975 when WXIL began broadcasting from studios in the Grand Central Mall, Vienna, WV with giant picture windows into the studios for the public to watch. Dave was the General Manager and contributed greatly to the station's programming. WXIL, from 1975 thru December 1980, became the highest rated radio station in America – EVER! For more about WXIL see: www.reelradio.com/wxil. In 1978, Dave dreamed of putting WXIL on Satellite. Always, ahead of his time, Dave couldn't accomplish exactly what he wanted because there was no direct to consumer method then available.

Dave continued on to become a Broadcasting Consultant, Manager of Radio stations and owner of WYLi Radio, Marietta, OH. WYLi was a very highly rated "Wideband" AM Stereo radio station featuring iMus in the morning and Top 40 music for the balance of the day. With great DJs like Uncle Dougger, China Cat, Incognito (Dave's eldest son David, Jr.) and Happy Jack Daniel (Andy Strock – Dave's youngest son) "Wylie" was a big hit in the Mid-Ohio Valley with daytime service covering a huge area in Ohio and West Virginia. During this period of WYLi (1996-1998), Dave worked with "Uncle Dougger" doing local hops in the Parkersburg, WV/Marietta, OH area.

In the year 2000, Dave retired from broadcasting. His wife, Carolyn, managed the Wood County Airport from 1986 until her retirement in 2006. While there, the airport changed its name to The Mid-Ohio Valley Regional Airport; acknowledging the service to Ohio as well as West Virginia. See: www.CEStrock.com for more. In the meantime, Dave started to digitize from LPs his considerable music collection.

While consolidating, categorizing and processing his music which by this time included a myriad of music CDs, something else happened. In 2005 a close friend of Dave's, Dave Doering, suggested digitizing a certain Canadian Radio Show from the late 1970s entitled The Evolution of Rock. It was originally produced by 1050 CHUM, in Toronto, Canada and sold by way of TM Productions in the US for airing on radio stations throughout the country. WXIL ran the show in 1978 and kept the original LPs that the show arrived on. Then in 2005, Dave and Dave formed McCave Studios and took one full year to completely digitize the entire show which by now added years for 1978, 1979 and 1980.
Dave served aboard the
USS Intrepid (CVS-11)